Join us & explore thousands of jobs
Come and work for one of Australia's best places to work!
At OMG (Omnicom Media Group), we have long understood that our success is 100% dependent on our people and the culture we create.
Our people deliver market leading communication solutions and it's their knowledge, passion and commitment to our clients that sets us apart, defines us as a desirable place to work and has made us the biggest and most successful communications services network in Australia.
OMG includes the full service media networks OMD Worldwide and PHD Network as well as specialist agencies Resolution (Digital Marketing & Programmatic Trading) and Annalect (Consultancy, Data and Analytics). Building on the success of OMG's established brands, in 2019, OMG is excited to be able to grow the global footprint of data-focused marketing agency Hearts & Science into Australia.
We offer unparalleled clout in the marketplace, as well as a depth of capabilities and experience to drive leadership and innovation in every media type.
OMG continues to be pioneers in delivering staff engagement via extensive training schedules, health & wellbeing programs and a key focus on employees' careers.
We are always looking for the best talent in market which is why we are keen to talk to you!
If you don't find anything suitable at present, please join our talent community below.
We are Australia's most recognised and awarded media agency group:
OMD
Mumbrella 'Agency of the Decade' 2009 -2019
4th Best Place to Work in 2019! OMD are also the only Agency in Australia to have been in the Top 50 Best Places to Work for 11 consecutive years!
OMD were awarded in the 2018 Campaign-Asia Best 'Talent Management Team', 'Corporate Comms'. 'Culture' and 'Agency Head' categories!
Awarded the Mumbrella Award for Culture in 2019, for the Third Year in a Row we have entered!
The inaugural winner MFA People & Culture 2017!
Awarded Employer of the Year at the B&T Women in Media Awards 2019!
PHD
Recognised as the 6th Most Innovative Company in Australia and New Zealand by AFR in 2018
Fastest growing media network in Australia, RECMA
Awarded the Talent Management Award in 2018 by the Australian Human Resources Institute
Resolution
Resolution - Employer of Choice 5 years in a row 2015, 2016, 2017,2018, 2019 Australian Business Awards
Resolution - Best Use of Search 215, AC&E Awards
Resolution - 30 Under 30 Grand Prix Winner
B&T: Best Programmatic Trading Team 2016, 2017
Youtube Honours Winner of Agency of the Year 2018
Google Performance Agency of the Year 2018
Annalect
Annalect - Smart Data Agency Of The Year, I- Com
Hearts & Science
Newest agency in the OMG portfolio
#1 happiest agency Media I Survey 2019
Receive email alerts for jobs that suits you.
Maintain your personal details.
View and track your applications.
Create a profile so we can match your skills against upcoming positions.


OMD
4th Best Place to Work in 2019! OMD are also the only Agency in Australia to have been in the Top 50 Best Places to Work for 11 consecutive years!

Resolution
Google Agency Of The Year - Search & Youtube - Winner 2018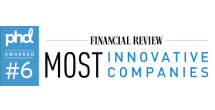 PHD
6th Most Innovative Company in Australia and New Zealand